Arcade
Detection of Exterior Quality Flaws in Automobile Production Lines
SMARTWAY
Smart Sensors and Digital Twins applied to Pedestrian Mobility
SAWID
Stand Alone Water Inspection Device
IBNSINA
Computer Aided Diagnosis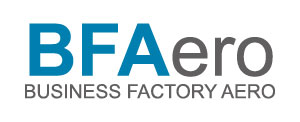 Dos proyectos del área se encuentran entre las siete iniciativas seleccionadas por la Xunta para la aceleradora BFAero  La aeronáutica es uno de los sectores que más ha sufrido el impacto de la pandemia del coronavirus, sin embargo varias empresas del área de Vigo...
read more

Remarkably capable installations provided with systems of artificial neural networks will soon be commonplace in the real world.
Vigo, SPAIN + Tanger, MOROCCO

MERASYS is working towards this future through the development and installation of platforms with advanced systems of machine learning. We are providing cutting edge technology and solutions to our customers and quickly becoming a recognized leader both in emerging industries from industrial applications to logistics and Smart Cities or Smart Grids.