Last week Merasys had the great honour of exhibiting at the Metal Industry and Technologies International Trade Fair (Mindtech) in Vigo. Organised by ASIME (Association of Metal Industry & Related Technologies), Mindtech brings together companies of the industrial, metallurgical and metalworking sector as well as their related technologies at both a national and international level. It is a great opportunity to meet industrial leaders, participate in conferences and explore new opportunities.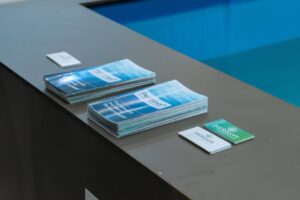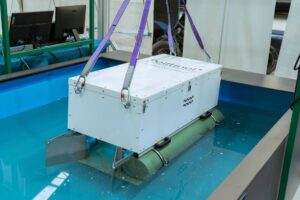 During the three days at Mindtech we were showcasing our company and our innovative technologies. We also had a stand dedicated to Pelltinel, where we presented a live demonstration of its microplastic detection. Pelltinel was crowned winner at the Mindtech Awards on the 20th June, within the category of "Circular Economy". This was indeed a truly memorable experience and a great honour for all of the Merasys and Pelltinel team.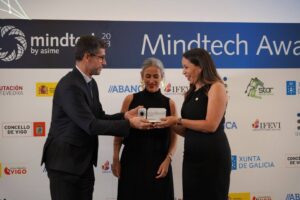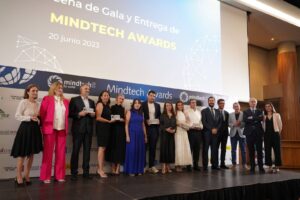 Our CTO, Carlos Parrilla, also gave a very engaging speech at the Speaker's Corner, where he presented AFID - Autonomous Flying Inspection Device - a collaborative project Merasys has been developing with other entities (Europrecis, CITMAga and UVigo). It consists of using autonomous drones for inspecting various issues within industrial processes. We received great responses and participation from the audience - great job, Carlos!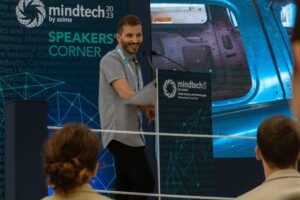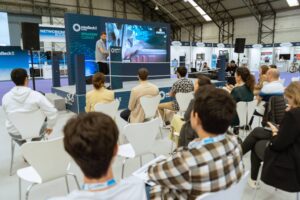 Overall, we had a truly rewarding experience at Mindtech this year. It's always a pleasure to represent Merasys and share our knowledge and experience with like-minded industrial leaders. Thank you to ASIME for this opportunity and of course, thank you to everyone at Merasys for your hard work over the past few days.
Read more here >> Mindtech News