Merasys is proud to announce that Pelltinel was crowned winner in the "Circular Economy" category at the Mindtech Awards 2023 in Vigo.
The Pelltinel team has dedicated years to developing this innovative solution designed to transform the plastics industry. The recognition garnered at the Mindtech Awards is a clear acknowledgement of the team's exceptional work and the immense potential of Pelltinel in shaping a sustainable future.
This year's gala dinner in Vigo on 20th June was an extraordinary event that celebrated remarkable achievements across various categories. We were humbled to be among the deserving winners in the company of exceptional minds and groundbreaking solutions.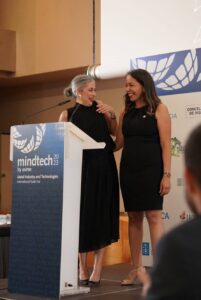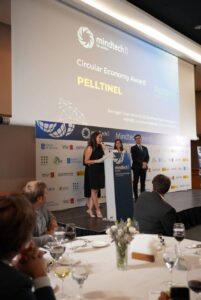 We extend our heartfelt gratitude to ASIME for bestowing this prestigious award upon us. We are motivated now more than ever to continue pushing boundaries and setting new standards in sustainability and innovation.
Read more about the first day of the trade fair here.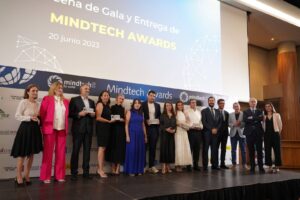 Pelltinel is a digital solution which detects, monitors and measures the presence of microplastics at sites along the entire plastics value chain. Its aim is to encourage more sustainable practices within the plastics industry and strive towards zero pellet loss.
Find out more here >> Pelltinel